Starting outside, invest in a solid, well built structure that will protect your logs whilst they dry out (for better burning) and help maintain a tidy garden with a log store. We have various models of log stores on our website, from purely functional wooden ones to some really beautiful sculptural pieces in Corten Steel. So the choice is yours. We really do aim to find you those pieces which combine function and form – even when talking about log storage !
NEW for 2020 is this contemporary black painted Spruce wood version, perfect for modern gardens and in keeping with the continuing design trend for grey in the garden.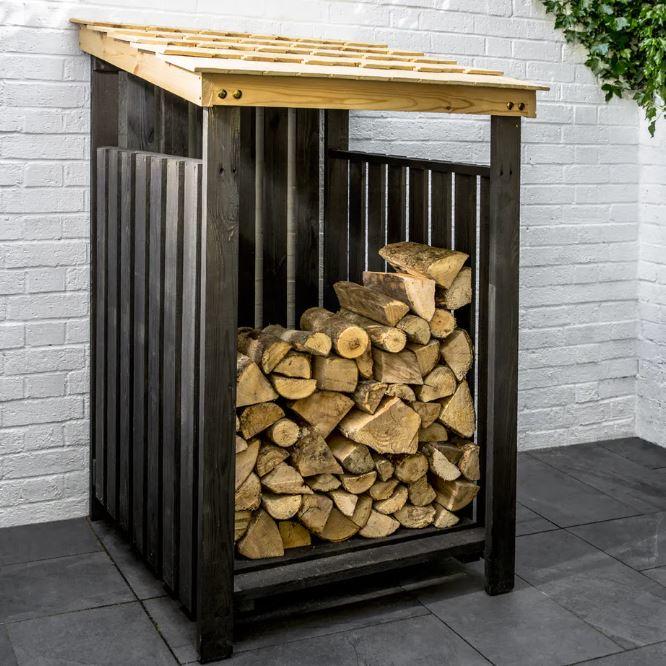 Team with the matching Bin Store unit, also available on our site and you really can make storage look stylish!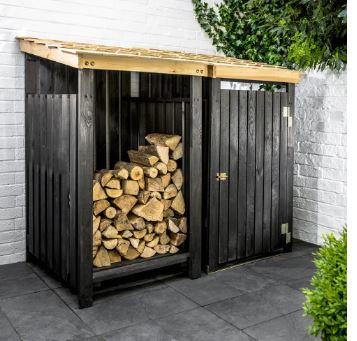 If you are looking for something that adds structure with a sculptural element to your garden, then the ultimate must be log storage in Corten Steel. This material offers an exceptionally strong and long lasting weatherproof storage solution and weathered to its beautiful best it looks absolutely stunning against the green and foliage of any garden. A work of art in itself ….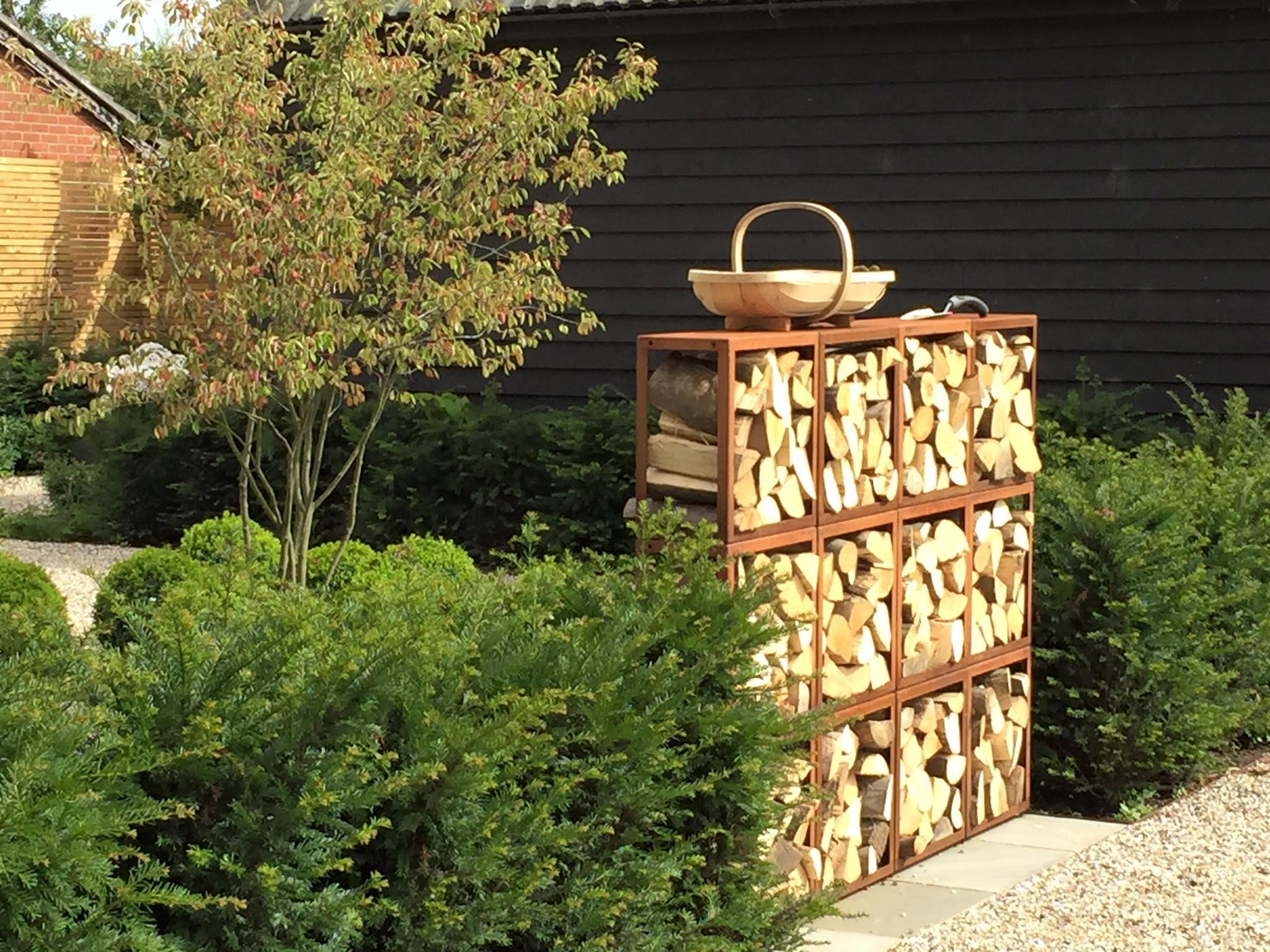 Or for the ultimate 2 for 1 piece, why not invest in a gorgeous garden bench that doubles up as classy log storage underneath. Natural hardwood seat on a Corten Steel frame. Perfect to position next to your garden fire basket or fire bowl , for a sociable snuggle up around a warming fire, just add blankets and a warm cup of cocoa (or bubbles….)